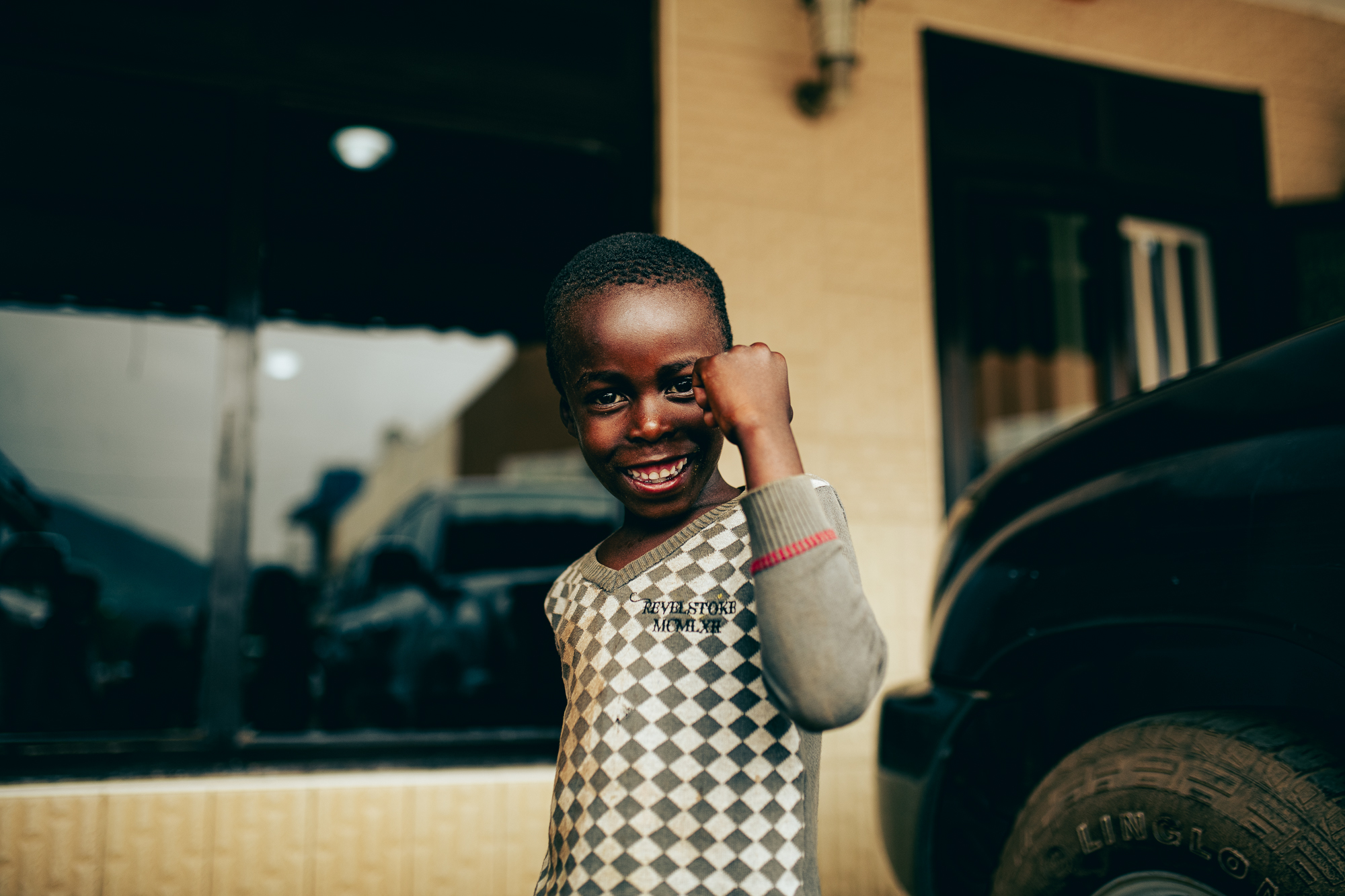 Uganda has a population of about 45 million. The average age is around 15.0 years. This makes it one of the countries with the youngest populations worldwide. 
In comparison, the average age in Germany is above 40 years. The young population can be attributed to a variety of factors. Life expectancy in Uganda is around 63 years, which is most likely related to the medical care in the country. But not only that. 
Similarly, widespread poverty is a major problem. The average income is $42.50 per month. This means that in a day, a worker in Uganda earns about 1.42$. This corresponds to about 5000 Uganda Shillings. This can barely pay for the journey to and back from work. Not to mention food. That's why you see countless people walking home on the streets, because public transportation is simply too expensive. 
Despite all these worries about their basic needs the Ugandans seem overall pretty happy.
They gave me a reason to smile every day and made this trip so special!
Uganda is home to Lake Victoria, the third largest lake in the world. With the Rwenzori Mountains and the Margherita Peak, with a height of 5109 meters, is also the third largest mountain in Africa and Uganda is one of three countries where there are still free living mountain gorillas.  
Uganda has a lot of different landscape sceneries. Breathtaking landscapes, where everything from crater lakes, to savannas, to waterfalls, to tropical rainforests, can be found. It is a very hilly country and as soon as you travel a few hundred kilometers you will find new vegetation.  
The Pearl of Africa has a rich bird population with more than 1000 different species of birds, making it one of the most biodiverse countries. Also large number of mammals and reptiles can be found in numerous National Parks.
For me Uganda with its many facets was like a dream, which I loved to capture with my lens to make it a lasting memory.